Home
Download
Manual
The Puzznic Story
Screenshots
Puzztrix online
Contact
Friends
Imprint und Data Protection
Download Puzztrix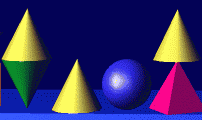 PUZZTRIX for Windows
Version: 2.0

System Requirements: Pentium 600, 3D hardware acceleration

Operating System: Windows 95/98/NT/2000/XP/VISTA etc.


PUZZTRIX - Shareware

This software has been tested by fast-download.info team for viruses, spyware and adware. It is proved to be 100% clean.



Puzztrix © 2006 by Jan Reineke
Puzznic © Taito 2003 - All Rights Reserved.